Florida county could reopen for in-person learning in October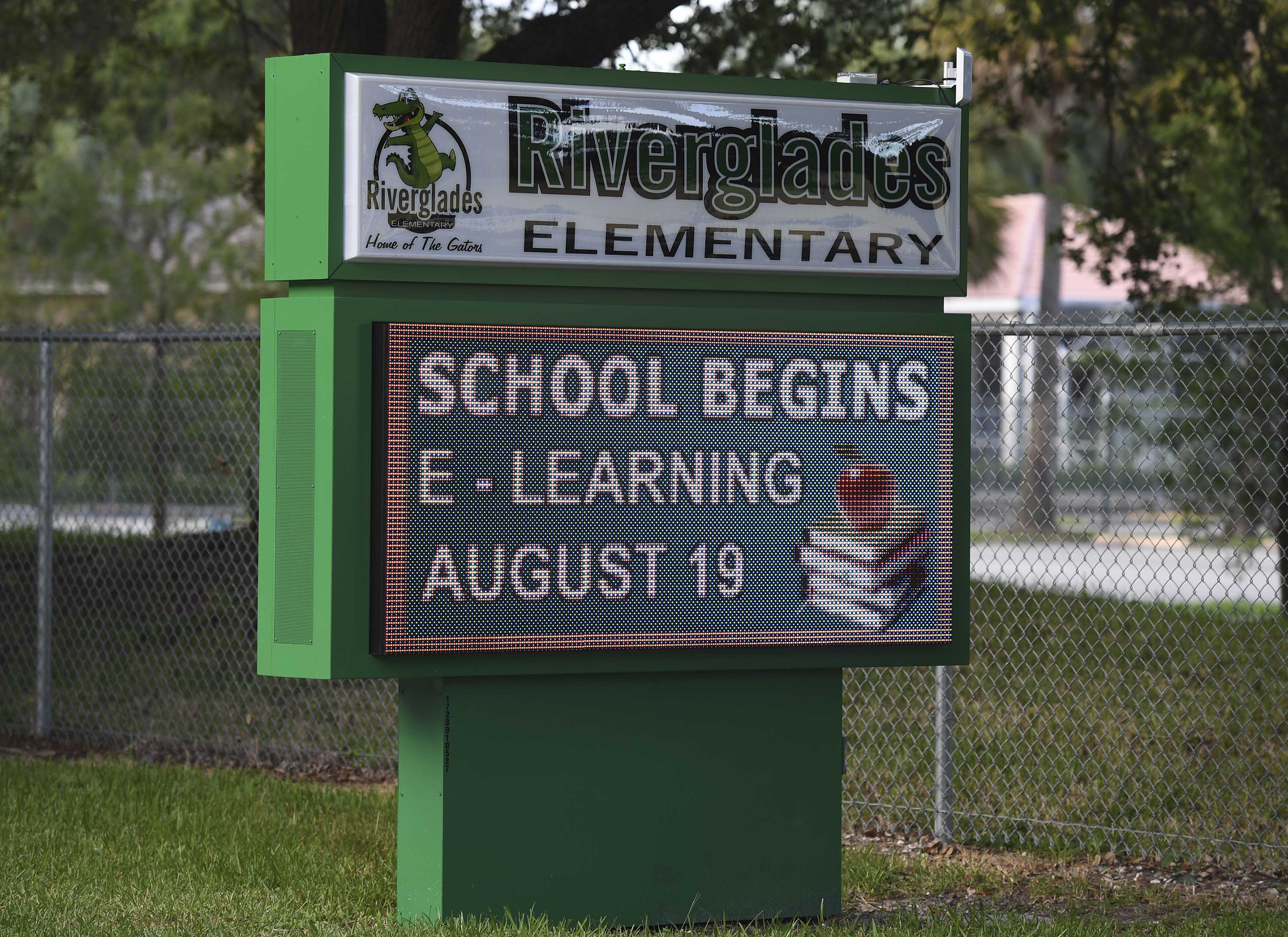 More than half of Latinx, Black and Native American households are facing serious economic hardship during the coronavirus pandemic, according to a new survey conducted on behalf of National Public Radio, the Robert Wood Johnson Foundation, and the Harvard T.H. Chan School of Public Health.
The survey found 72% of Latinx, 60% of Black and 55% of Native American households report the coronavirus outbreak has caused them serious financial problems, including trouble paying their mortgage, paying for utilities, buying food, making car payments or affording medical care. Thirty-seven percent of Asians and 36% of Whites reported similar serious financial problems.
"Billions of dollars have been appropriated by federal and state governments since the start of the coronavirus outbreak, with the aim of broadly protecting Americans who are particularly vulnerable during this time," the researchers wrote.
"Despite these actions, results from this survey show substantial shares of Latino, Black, and Native American households across the U.S. — populations who are at high risk of getting sick and dying from COVID-19 — have not been protected from financial problems, reporting serious impacts across many areas of their lives."
Sixty-three percent of Latinx, 46% of Native American and 44% of Black households report that an adult in the household has lost their job, lost their business, been furloughed, or had wages or hours reduced since the start of the coronavirus outbreak. Forty-two percent each of White and Asian households reported experiencing the same.
The survey also found that among households with savings, 46% of Latinx, and 41% of both Black and Native Americans households said they had used up all or most of their savings as a result of the pandemic. In comparison, 25% of White and 23% of Asian households reported using up all or most of their savings.
This poll was conducted between July 1 and August 3, 2020, in a representative sample of more than 3,400 US adults 18 and older. It includes responses from 1,750 non-Hispanic whites, 666 non-Hispanic Blacks, 648 Latinos, 224 non-Hispanic Asians and 101 Native Americans.
It is the first of five reports being released on the effect of the pandemic across different sectors of the US population.